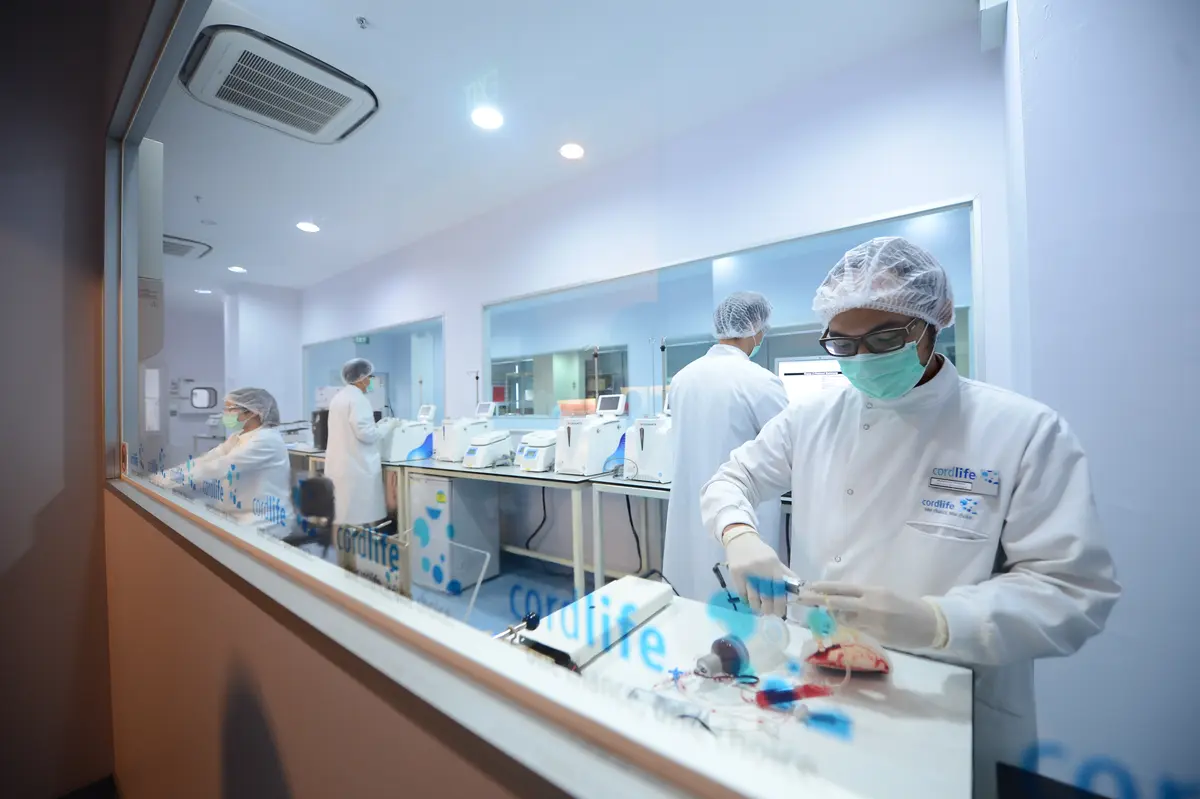 Cord Lining

Collection, Processing and Storage
Scientists believe that the umbilical cord lining also contains other types of stem cells which may be useful, but have yet to be discovered.
Give your baby a lifetime of protection by banking with Cordlife today.
A safe, quick, and painless collection
How are umbilical cord stem cells collected, process and stored?
Inform your OB that you will be banking your baby's cord blood, cord tissue, and/or cord lining.
Step 1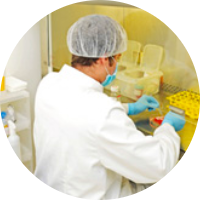 After your baby's cord blood has been collected, your obstetrician or midwife will clamp and cut a segment of the umbilical cord lining. This cord lining will be stored in a sterile container provided in your Umbilical Cord Lining Collection Kit.
Step 2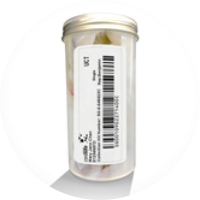 The umbilical cord lining collected is then sent to Cordlife's laboratory for processing and cryopreservation . Prior to umbilical cord processing, the identity of the umbilical cord lining collected is verified by our laboratory technologist to ensure that the unit belongs to the right client. All subsequent steps are performed in a biohazard safety cabinet to further eliminate the risk of contamination.
Step 3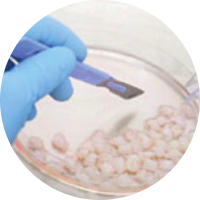 Next, the umbilical cord lining is further processed, cleaned with wash buffer solution and segmented into small pieces
Step 4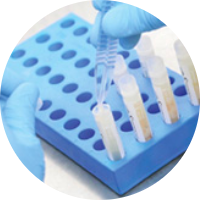 The sterilized tissue sections are then transferred into multiple cryovials added with cryoprotectant solution to safeguard the viability of the stem cells in the cord lining sections during cryopreservation.
Step 5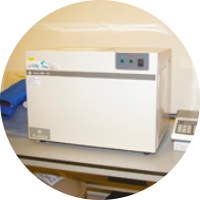 Once the cryoprotectant solution has been added, the cord lining sections are frozen gradually in the controlled-rate freezer to preserve the viability of the stem cells.
Step 6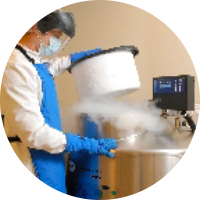 After the controlled-rate freezing process, the cryovials are transferred into a MVE vapour-phase liquid nitrogen storage system for long term cryopreservation at -190°C.
Getting Started

Download Cordlife's info pack on umbilical cord stem cell banking for free.

Have a free consultation with Cordlife stem cell banking consultants.

Share the benefits of cord blood banking with your friends today!
Why do parents save their baby's

umbilical cord blood

,

cord tissue

and cord lining?

Rich source of stem cells
Your baby's umbilical cord has the youngest and most active stem cells compared with other stem cell sources such as embryo, bone marrow, and peripheral blood.

Proven use in transplants
More than 80 diseases can potentially be treated with cord blood, and 40,000 transplants have taken place worldwide.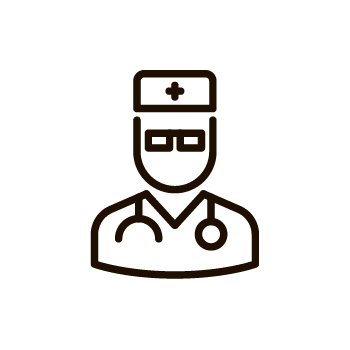 Untapped clinical potential
Researchers all over the world are learning how to use stem cells to treat more diseases and repair damaged tissue or organs.

Treatment options for the family
The stem cells you stored are a perfect match for your baby, and they could be used to treat other members of your family.

Readily available for a lifetime
Stem cells can be kept indefinitely if they are properly stored, and you can retrieve them whenever you need them.
About PT Cordlife Persada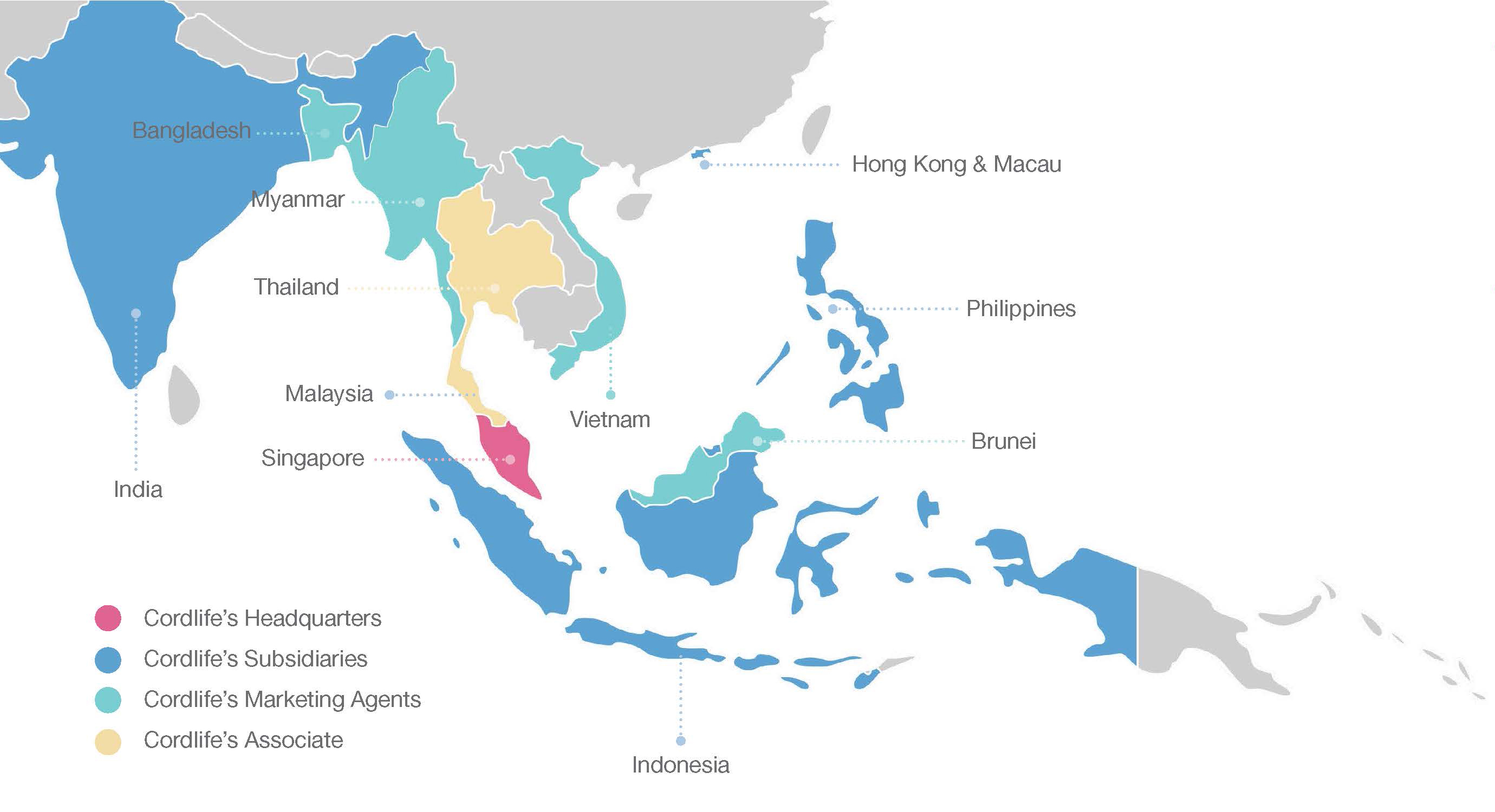 There are more than 600,000 parents* who have entrusted their baby's umbilical cord blood stem cells to Cordlife making it the largest cord blood banking network in Asia.
Cordlife Group Limited, a Singapore Exchange Mainboard-listed company since 2001, has presence in several Asian countries including Singapore, Philippines, Hong Kong and Macau, India, Indonesia, Malaysia, Thailand, Myanmar, Vietnam, Bangladesh, and Brunei.
PT Cordlife Persada, a subsidiary of Cordlife Group Limited, is first and only DEPKES licensed registered facility, ISO 9001:2008 certified, and AABB-accredited facility in the country with services such as umbilical cord stem cell banking, non-invasive prenatal test (NIPT), and genetic testing.
AABB (Association for the Advancement of Blood & Biotherapies) is an international, not-for-profit association representing individuals and institutions involved in the fields of transfusion medicine and biotherapies. Major centers here and abroad require cord blood units from AABB-accredited facilities.
*As of May 2022, based on consolidated figures of Cordlife Group Limited and its associates.